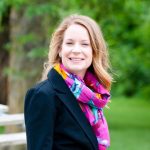 Callie Peace – Executive Director, cpeace@kpata.org
Callie has been with Parents as Teachers for 20 years. First as a parent, then as a parent educator, and currently as the Executive Director of Kansas Parents as Teachers Association. She holds a Bachelor's of Science degree in Family Life and Community Service from Kansas State University. Callie lives in Lawrence, Kansas with her daughters, Emily, Rudy, and Clare.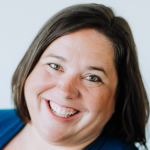 Becky Peters – Bright Futures Program Director, bpeters@kpata.org
Becky is beginning her second year as Program Director for KPATA's Bright Futures Program. She also works as the PAT Coordinator for the Basehor-Linwood School District and as a development consultant. Becky has been involved in PAT as an enrolled family, parent educator and coordinator! Throughout her career she has worked with schools, non-profits, and churches. She is passionate about creating programs and systems that support families and children.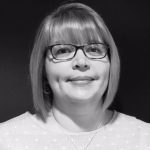 Hilary Koehn – Bright Futures Program Quality Implementation Director, hkoehn@kpata.org
Hilary is an early childhood professional who believes strongly in providing high-quality, intentional support to early childhood staff, students, and families in Kansas. In her former role as Early Childhood Lead for Wichita Public Schools, she provided leadership in program development and implementation of early childhood programs, especially Parents as Teachers and At-Risk PreK. Hilary is currently working for Kansas Parents as Teachers Association as the Quality Implementation Director and has been with PAT for over 12 years. She also works with El Dorado PAT and is an early childhood consultant.