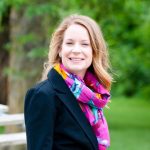 Callie Hoffman – Executive Director, choffman@kpata.org
Callie has been with Parents as Teachers for 20 plus years. First as a parent, then as a parent educator, and currently as the Executive Director of  Kansas Parents as Teachers Association.  She holds a Bachelor's of Science degree in Family Life and Community Service from Kansas State University. Callie lives in Olathe, Kansas with her husband Matt and 5 children: Emily, Rudy, Clare, Colter & Jude.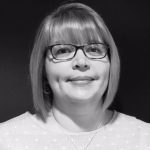 Hilary is an early childhood professional who believes strongly in providing high-quality, intentional support to early childhood staff, students, and families in Kansas. In her former role as Early Childhood Lead for Wichita Public Schools, she provided leadership in program development and implementation of early childhood programs, especially Parents as Teachers and At-Risk PreK. Hilary is currently working for Kansas Parents as Teachers Association as the Quality Implementation Director/Affiliate Coordinator and has been with PAT for over 14 years. She also works as an early childhood consultant.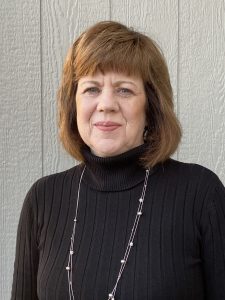 Jacki Himpel- Bright Futures Program Director, jhimpel@kpata.org
Jacki has been involved with Parents as Teachers for over 30 years serving as a program liaison, enrolled parent, parent educator, lead educator and then a coordinator for the past 15 years. She started a new role as the Bright Futures Program Director in late 2021. During her time with PAT she was named National PAT Parent Educator of the Year in 2003; had two staff members named National PAT Parent Educator of the Year in 2016 and 2021; and her program received the Losos Prize for Innovation in 2020. She is a graduate of the University of Kansas and lives in Basehor, Kansas. She enjoys spending time with her husband, three children, daughters-in-law and granddaughter.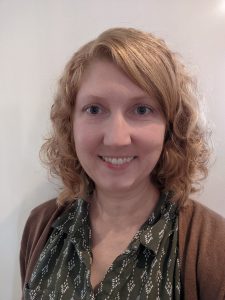 Amanda Winch- Bright Futures Administrative Assistant, awinch@kpata.org
Amanda's family are alumni of the Olathe Parents as Teachers program. She fell in love with the program when her two boys were in it and has since participated in KPATA Advocacy Days and has served on the KC Area PAT Consortium Advisory Board for 5 years (currently as secretary). Amanda also volunteers in various ways in her community. She is currently the Treasurer of the PTA at her son's elementary school and also works on advocacy for gun violence prevention. She holds a degree in Computer Science from K-State and an MBA from UMKC. She lives in Overland Park with her husband and 2 boys.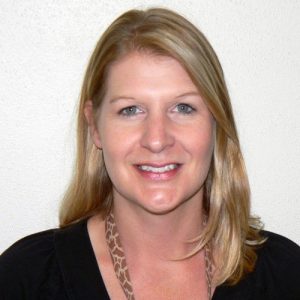 Anne Harris- Bright Futures Parent Educator, aharris@kpata.org
I live in Wichita and currently have my own storytime and early childhood consulting business. I also teach part time for Butler Community College's early childhood department and am a training consultant for Kansas Child Care Training Opportunities. I've worked in a variety of settings and capacities during my 30 years in this field including child care licensing, teaching for Head Start, and serving as the outreach and early literacy librarian for the Wichita Public Library. I have a master's in family studies and human services with an emphasis in early childhood education from K-State. I have always supported and admired the Parents as Teachers program and I am beyond excited to be a part of KPATA's Bright Futures program. I have a son, a dog, a cat, and many friends and family members that I enjoy spending time with. In my spare time, I like to listen to live music, walk, and be in nature.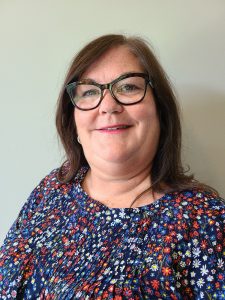 Jacinda Roberts- Bright Futures Parent Educator, jroberts@kpata.org
My name is Jacinda Roberts and I have been in education for the last 30 years. I began my career as an elementary school teacher and later became a school librarian. In addition, I have served as a parent educator for Wichita Public Schools. Currently, I am a middle school librarian but I am also returning to PAT to serve families as a parent educator with the Bright Futures program. Parents as Teachers is a program that is very near and dear to me. My husband and I participated in the PAT program with our own daughter from the time she was born until she started preschool. I live in West Wichita with my husband and 12 year old daughter. I am very much looking forward to serving families in the Bright Futures program!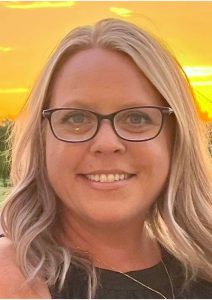 Sarah Berkley- Bright Futures Parent Educator, sberkley@kpata.org
Sarah is the Program Coordinator for Hutchinson Parents as Teachers and has been with PAT for 3 years. Sarah started her journey in Parents as Teachers as a parent. She has her Bachelor's of Science in Sociology in Family Support from Emporia State University. Sarah is passionate about working with and advocating for families with young children. She lives in Hutchinson, KS with her husband and has 5 children of her own. In her spare time, she enjoys spending time at the lake with her family.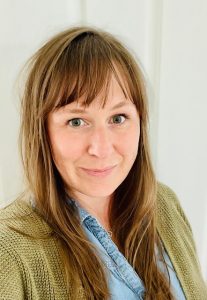 Jennifer Whiteford Houk- Bright Future Parent Educator, jwhiteford-houk@kpata.org
Jennifer Whiteford Houk is a passionate advocate for early childhood education and the needs of families. She holds a Bachelor's of Fine Art and utilizes her creativity to reach families and children in her work as a home visitor with Kansas Parents as Teachers both for the Paola Consortium and Bright Futures programs.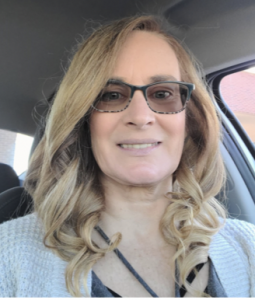 Sharon Bell– Bright Futures Parent Educator, sbell@kpata.org
Sharon has been a Parent Educator for 17 years. She also was a Teacher Assistant for 5 years. She holds a Bachelor in Education degree. She also hold minors in Early Childhood and Reading. She enjoys walking, reading, bowling and crafts on her spare time. Sharon lives in Hays, KS and has one adult son who lives in Olathe, KS.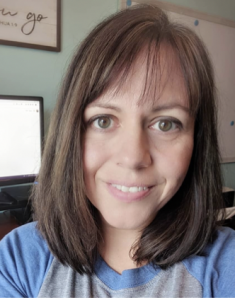 Stacie Nelson– Bright Futures Parent Educator, snelson@kpata.org
Stacie is passionate about helping children and families thrive. She holds degrees in Psychology and Elementary Education from Southwestern College and has spent her career in a variety of positions as an educator and writer. Her involvement with Parents as Teachers actually began as a parent..and she later spent several years as a parent educator with USD 465. She lives in Winfield, KS with her husband and three daughters.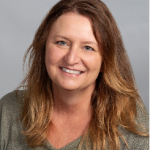 Angela Pierpont – Bright Futures Parent Educator
I have been working with young children and their families for 30 years. Of those 30 years, I have been a classroom teacher and a Parent Educator for Early Head Start. I am currently the Assistant Director at Discovery Place Preschool and I have been for 20 years. I have a Bachelor of Science in Liberal Studies with a focus on Early Childhood Education. When I think about my work with young children and their families what comes to mind is the importance of developing trust first, then guiding knowledge of understanding and empathy. I enjoy spending time with the people closest to me as well as gardening, listening and home projects.